At Brick Advokat, our work is characterized by quality and team spirit. With an open and respectful working climate, we share knowledge, commitment and time with each other. We work for a long-term sustainable work environment and that starts with an inclusive and familiar atmosphere at the office. All employees must feel secure and be able to have work-life balance.
Our employees are encouraged and offered to constantly develop to become even better lawyers with deeper knowledge within our niche. As a lawyer at Brick Advokat, you get to work on exciting assignments and always in close collaboration with more experienced colleagues. Through the internal training program and guidance in our assignments, you get the opportunity to deepen your knowledge and build experience that you need in your professional role. We also ensure that you get the opportunity to be seen in various professional contexts and to develop your own network.
As we grow in number, we are looking for you who think it is important to have a pleasant culture and to work in a team with dedicated colleagues. We challenge and support each other with the goal of always delivering successful legal solutions and helping our clients build better businesses.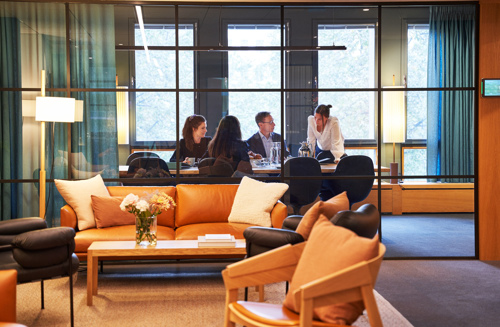 One of our employees sums it up as follows: "at Brick Advokat you get and give the perfect balance between challenges, support, teamwork, individualism, seriousness and laughter."
Open application
If we have no open positions, feel free to send us your application anyway!
Send